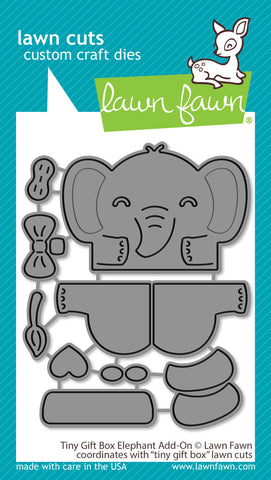 LAWN FAWN: Tiny Gift Box Elephant Add-on | Lawn Cuts Die
LAWN FAWN: Tiny Gift Box Elephant Add-on | Lawn Cuts Die

Pair this set with the Tiny Gift Box to create adorable elephant themed boxes that are perfect for small treats! This add-on set has everything you need to turn the Tiny Gift Box into an adorable elephant.

approximate size:
elephant face: 2 1/8" x 1 1/2"
tail: 3/4" x 1/4""

*Coordinates with the Tiny Gift Box from Lawn Fawn
View other Tiny Gift Box Add-ons
Lawn Cuts custom craft dies are high-quality steel, made in the USA, and are compatible with most die cutting machines!
February 2023

elephant, elephants, critters, animals