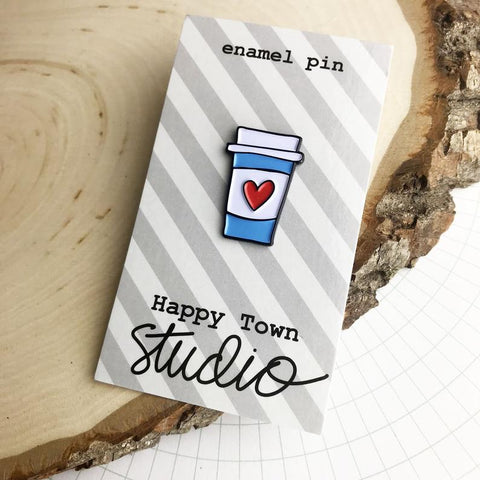 HAPPY TOWN STUDIO: Enamel Pin - Heart Coffee Cup
HAPPY TOWN STUDIO:  Enamel Pin - Heart Coffee Cup
Like coffee? Know a coffee lover who likes enamel pins? You'll love this sweet to go coffee cup, served with a red heart and lots of love!
Approximate Size:  1 inch x 3/4 inch
About the Artist:
Teri Anderson is the girl behind Happy Town Studio.  All of her designs start with a session of doodling.  
She is a northwest native and has been active in the paper crafting world for many years.  She has worked with a number of different companies as a design team member and product designer.  She was also a Go-to Gal contributing editor for Paper Crafts & Scrapbooking magazine.