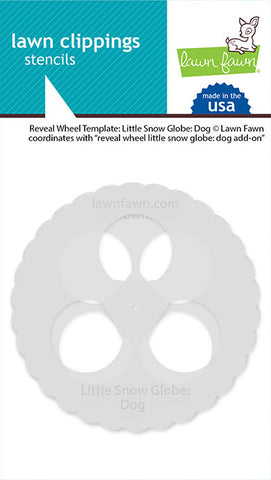 LAWN FAWN: Reveal Wheel Templates | Little Snow Globe Dog
LAWN FAWN: Reveal Wheel Templates | Little Snow Globe Dog

These templates are perfect for eliminating pencil marks and guesswork! Simply layer a stencil over the wheel from the Reveal Wheel, then stamp through the open windows. The stamped images will line up perfectly with the corresponding reveal wheel window!
View other Reveal Wheel products.

This pack contains a three-window and a four-window version that coordinates with Reveal Wheel Little Snow Globe: Dog Add-On Set and Little Snow Globe: Bear.
November 2023

interactive card, template